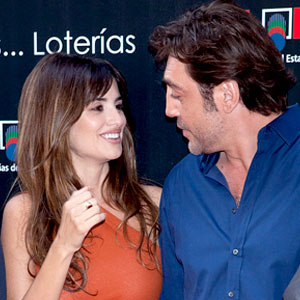 First it was Prince Harry that moved next door to Prince William and Kate Middleton at Kensington Palace. Now it is Penelope Cruz and Javier Bardem.
Bardem is in town to shoot the new James Bond movie Skyfall so while he out working, Cruz has been staying at their new London home to look after their 14-month-old dog, Leo. It is gathered that the Couple's flat is just a stone's throw away from Will and Kate's Kensington manse, and that both properties share an adjoining parkland.
Who knows? Maybe the British royalties may send a welcome-to-the-neighbourhood pie!
Source:
http://www.eonline.com/news/which_hot_hollywood_couple_just_shacked/305378