Chrysler motors have come up with a device which can be used to charge portable devices wirelessly by placing them in a 'power bin'.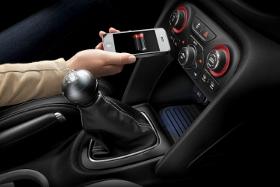 All you have to do is place the device inside the bin and built-in charging grid becomes activated which charges the device's battery. However whatever device that is to be charged requires a special case specifically designed for it.
I knew it was just a matter of time before such a thing is invented. So what do you guys think about it? Pls leave your comments below.